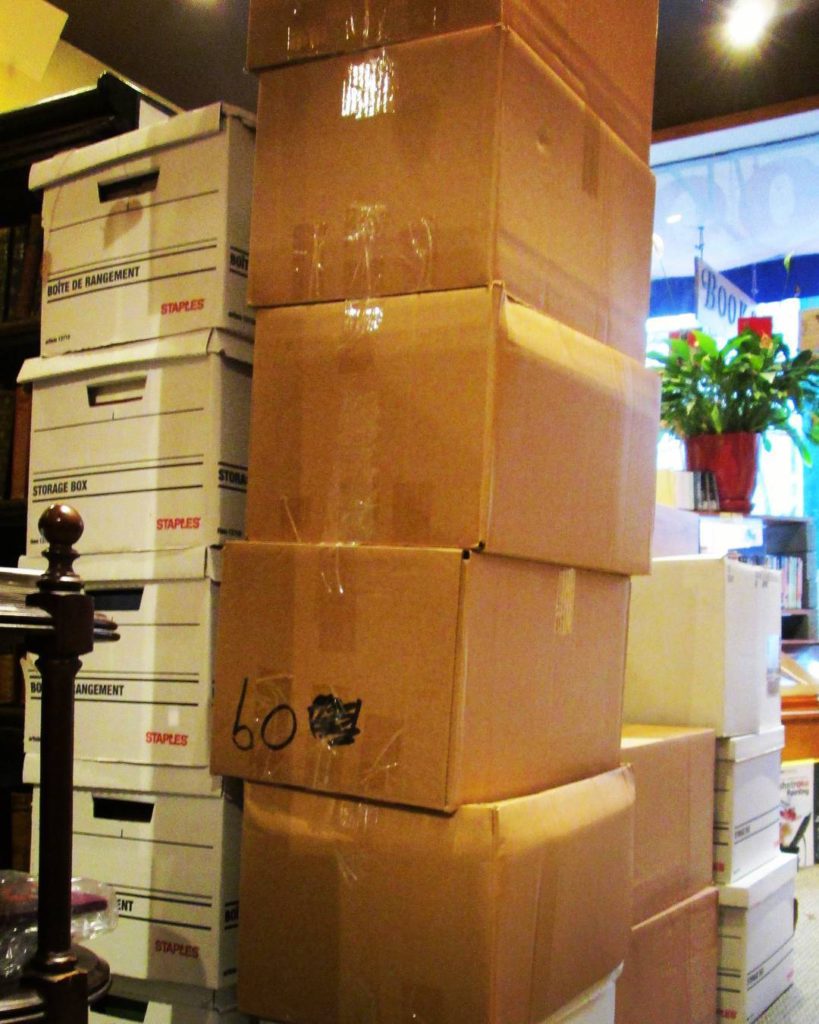 Down-sizing? De-cluttering? Want to bring in some books to sell? We buy any quantity of books from a handful to a houseful.
HERE'S HOW IT ALL WORKS
If you're bringing in a lot– more than a box– please call us and make an appointment. Without adequate notice there's no guarantee we'll have the staff or the room available to accommodate large collections in our cozy little shop.
If you're just bringing in a few books — a box or less– come right on in and we'll do our best to evaluate your lot and let you know our decision. 
We pay 15% to 20% of the 'cover price' of a book in cash OR up to 45% in store credit.
What this means is, if the book you've brought in was priced or valued at $10 new,
We'd give you 1.50 – 2.00 in cash OR we'd give you 5.00 in store credit to use however you'd like; this option is great for frequent readers and return customers.
WHAT WE BUY
Literature, art, music, psychology, philosophy, children's, spirituality, First Nations, history, health, new age, nature, travel. We also buy rare, fine and antiquarian books in all fields.
WE WILL NOT BUY
Encyclopaedias, Textbooks, Romance Novels, Business & Technology Books
Sorry folks but we don't have the room or the demand for everything that comes across our counters. Please be mindful of this fact and realise that your expectations of value may differ from the actual demand for the books you're trying to sell.
NOT SURE WHETHER YOUR BOOKS ARE WORTH SELLING?
We know you don't have unlimited time, so if you're not sure if your books are worth carting down to our shop, call us; with over 30 years experience in the industry the very least we can do is help you make an informed decision.