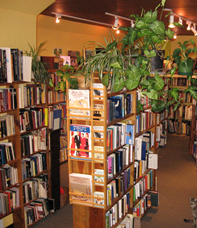 Address:

3642 West 4th Avenue
Near Alma
Vancouver, B.C., V6R 1P1
Map to Store

Proprietor:
Ron Fryer



Hours:

11:00 - 7:00 daily
(closed Christmas and
New Year's day)


Phone:

(604) 872-2939



Email:

kestrelbooks@yahoo.ca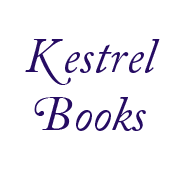 Established in 1985, Kestrel Books is proud to be moving into its third decade as a knowledgeable, reliable dealer of used books in Vancouver, Canada. Kestrel carries rare, fine, out of print, and antiquarian books, as well as general inventory. Our Featured Books and Art Prints pages highlight books that are new or rare and prints from first editions.
Located in Kitsilano, Kestrel Books is just west of Banyen Books, near Alma Street and Jericho Beach.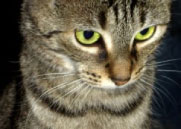 Ruby, the Abyssinian Tabby cat, is the bookstore ambassador. Expect her to greet you as you enter. She is very affectionate and loves to be touched, so bring the kids.
See a very short video of Ruby.

We are proud to announce that we were given the Silver Award for Best Used Bookstore in Vancouver in the 2010 Westender Newspaper's Best of the City awards. A heartfelt THANK YOU to all of you who voted for us. You make it all worthwhile!

We have over 50,000 titles in stock at the store, some of which are accessible using the Browse Books and Search Books options on this web site. Or you can browse by category. Our online database is updated daily. We also have two decades of book selling and book hunting knowledge, so feel free to call and pick our brains if there is a book you are looking for. You may order any book listed on our website through AbeBooks or directly through the bookstore. To order through the store, just phone us any time during our regular business hours and tell us the book title and we will arrange the purchase and shipping.

We specialize in the following categories of books:
Philosophy
Psychology
New Age
Spirituality

First Nations
Art
Children's

Fiction
Reference
Sciences
"An unexamined life is not worth living."
Socrates

Books have been collected as long as they have existed. Roman emperors collected papyrus scrolls. But mostly, ancient book collections took the form of reference libraries. The advent of modern book collecting occurred in England in the 16th century during the reign of Henry VIII . He dissolved the Catholic monasteries thereby setting in motion an attempt to rescue their records of English history and literature and in effect the rescuers became the first modern book collectors. A noble beginning indeed.
The themes of the collectors of today are many and varied. They range from the most inexpensive and easily found, such as various editions of popular fiction in paperback or reprints of children's classics like The Hardy Boys or Nancy Drew to the most expensive and rare medieval manuscripts, and everything in between. There is literally a collecting field for any budget and any inclination.